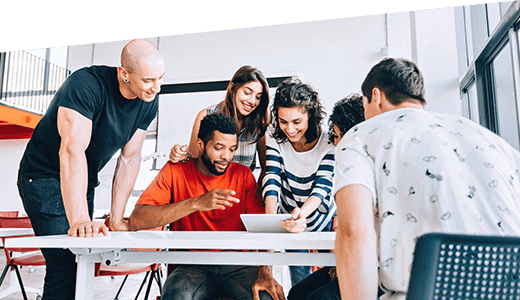 Some About Us
In addition to being an international ACT Test Center and a gateway to International Publishers and Exam Boards, Methodia is also your Cambridge Accredited Provider of Cambridge Professional Development Qualifications for Teachers or PDQs.
---
Methodia maintains reliable educational connections with key educationalists and policy-makers to provide you with the following services:
Curriculum needs for all ELT/ESL and English-Medium Schools. Full support and coordination of your syllabus or courses of study are available, plus exclusive access to Mozaik High Edutech Solutions offered by GC Group, our strategic partners for Lebanon.
Curriculum Design and Support for Private and Public Sector schools, universities, institutes, and language centers. TOEFL Primary and TOEFL Junior are also among the ELT Assessment Schemes offered at Methodia in partnership with ETS Global.
ACT Test and Admission Requirements for both private and Public Sectors institutions.
Customized ESP training for the Corporate Sector. Banks, Hospitals and private firms are all included.
Professional Development Qualifications for teachers and education practitioners. At Methodia, professional training is governed by the Cambridge Assessment PD Specifications that aim at building a Cambridge profile for quality teachers and learners.
Cambridge CICTL or Cambridge International Certificate in Teaching and Learning is offered at Methodia, being the first Cambridge PDQ Center in Lebanon.
Through a well-defined partnership with various chain schools and education bodies, Methodia designs and implements a Cambridge Accredited PD Syllabus that enables practicing teachers to earn an international qualification and shape or boost their careers. Cambridge CICTL, is equivalent to Level 4 as defined by the Framework for Higher Education and Qualification in the UK (FHEQ).
Cambridge CICTL reflects a strong will to embrace radical changes in a teaching career regardless of the subjects taught, as long as they are taught in English. It is equivalent to a well-structured pathway which leads to innovation and excellence in teaching and learning. CICTL is designed for experienced teachers who are willing to adopt a Cambridge Approach to Peer Observation, Active Learning, and Reflection. Those who can take up a new challenge to develop their professions and achieve their aims more confidently.